Welcome!
Thank you for checking out our website to see if Blalock & Blalock, P.C. is the law firm for your case. Just click on the above tabs to learn about the background of Mr. Blalock, the law firm itself, the law firm's investigators, information on the areas of law in which the firm practices, as well as how to contact and locate our office.
---
FOR A QUICK CASE EVALUATION
---
Email the facts of your case to Mike at mdb@blalock.com. Please include your name and telephone number.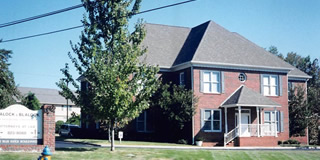 Located 2 blocks off of Exit 254 on I-65 in Hoover, Alabama.
Address: 1232 Blue Ridge Boulevard Hoover, AL 35226
Phone: (205) 823-8088 Fax: 1-888-304-1852